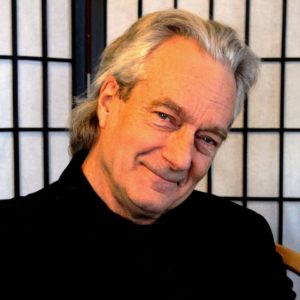 Michael Naylor, M.ED, CCPC, CCS, LADC
Faculty Member of the Enneagram Institute
Michael Naylor is a Faculty Member of the Enneagram Institute and an Authorized Enneagram Teacher trained by Don Riso and Russ Hudson of the Enneagram Institute, the global leaders of Enneagram education. He has worked in the field of transformation and empowerment, and in the field of addiction the last 26 years as therapist, coach, and educator, most recently at Serenity House for 14 years, a men's rehabilitation center. He has worked with Addiction Rehab Centers teaching them the Enneagram and its power as a tool to help recovering individuals weather the challenges of recovery and avoid predictable but unforeseen relapse challenges. He has conducted 12 step recovery retreats utilizing the Enneagram, and has co-facilitated Courageous Men's Transformation groups in Portland, Maine for the past 8 years.
Micheal Naylor will be teaching a weekend workshop October 14 -15, 2017 at C3 in The Moore Institute. on Utilizing the Enneagram in Addiction Recovery & Transformation. This workshop is for who is interested in the Enneagram, personal recovery and/or transformation.
The Fee for the workshop is $79
For Professionals, CEUs will be provided.